Download the Free MCS District App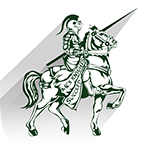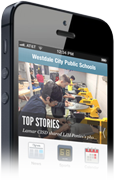 Receive important alerts
View grades and lunch balance
Stay up-to-date on news
View the interactive calendar
Get the latest sports scores
Access school and staff info
Follow District social media
Be sure to stay connected with us all year long right on your smartphone through our MCS District App! This completely free app can be downloaded for smart phones and tablets in the Google Play store (Android) and on the App Store/iTunes (Apple).
Our app is an important, multi-faceted communications tool that integrates student information, district news, emergency alerts, district social media networks and more -- putting the information you need to know right in the palm of your hand.
Users will be able to receive phone calls, e-mails and push notifications from the district and can easily follow district news through the app. The MCS District App gives parents access to their student's information securely, as it integrates with the district's student information system and My School Bucks.
MCSD Makes Changes to Mass Communication Systems
Middleburgh Central School District has made changes to the tools it uses to communicate with large numbers of parents, staff and community members at one time via phone, email and SMS text message. The district has moved all of its mass notification capabilities to ParentLink, a communications tool that has replaced the district's use of ConnectEd and School News Notifier (SNN), and is the company powering the MCS district app.
Please download the app for free in the Google Play store (Android) and App Store/iTunes (Apple) so that you can verify and update parent contact information as to not miss important messages from the district.
If you are a parent of a student in the district, you will automatically be enrolled in the new emergency notification system to receive phone calls from the district. You do not need to have a smart phone or a table to receive emergency alerts or phone calls from the district. However, if your contact information has changed, please let your school office know immediately so that our records can be updated.
Please Note: The district is no longer using School News Notifier (SNN) or ConnectEd — subscribers of these will no longer receive phone, email or SMS text alerts through these systems. Please make sure your district app account is set up appropriately to replace these systems or that you have provided your updated contact information to your child's school office.